As an in-field optical installer, you surely know what it's like to patch/unpatch a higher quantity of cables, notably MTP® cables, from/to panels or high-density adapters. If the installer has tiny fingers, it might be easier to patch/unpatch such a cable, but those with bigger fingers very often face problems with properly gripping and disconnecting the connector without affecting the neighbouring connectors. Many companies have addressed this problem and offered solutions before, for example the push-pull tab. We are happy to introduce to you a unique way to handle this issue.
The MTP® PRO push-pull boot is the solution. No additional components or material required – just exchange the standard MTP® boot for a push-pull boot and you are good to go. SYLEX will start to use this new MTP® PRO push-pull boot immediately, according to PCN-FOI-017.
Currently used MTP® boots:
Upcoming MTP® PRO push-pull boots:
In-field comparison: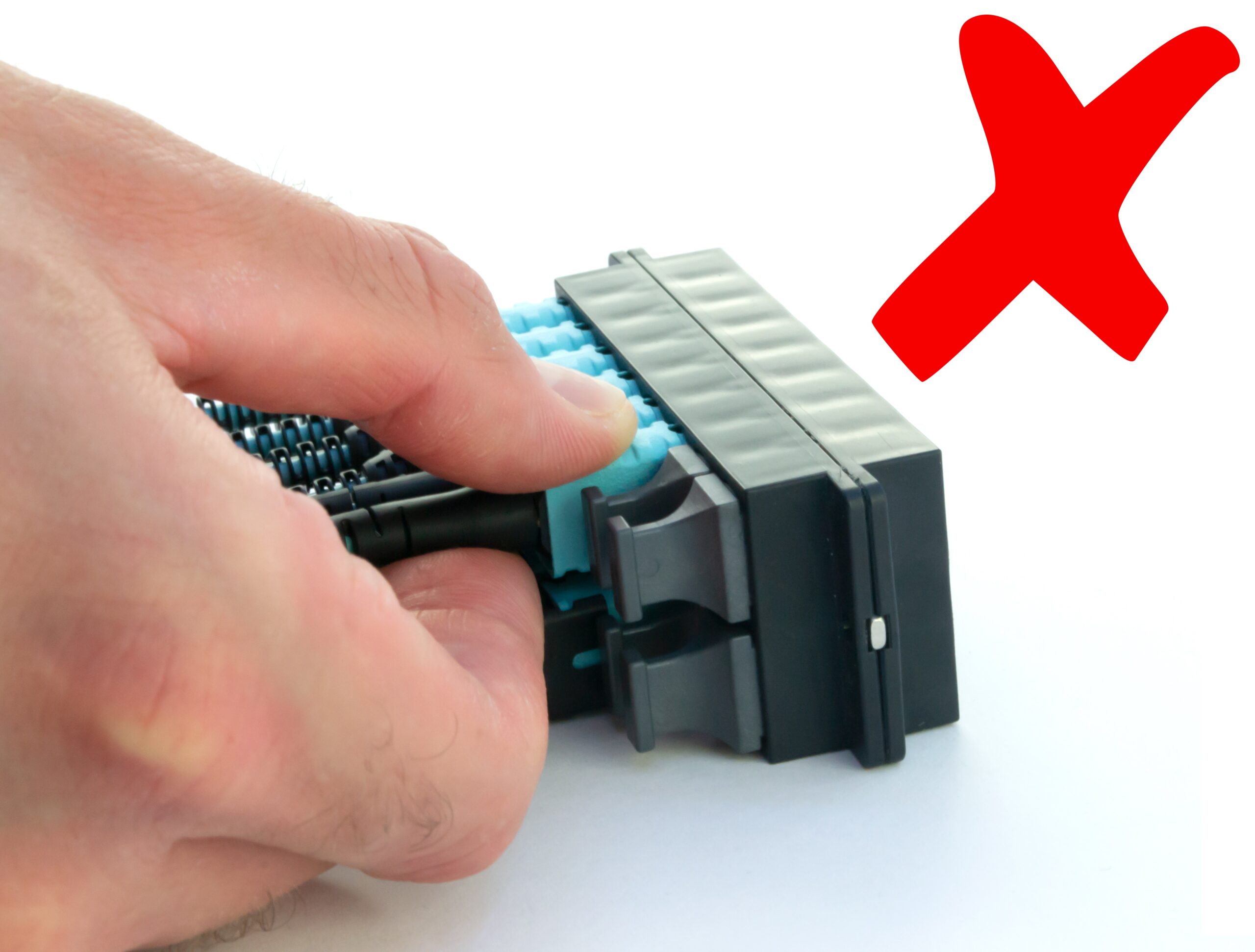 For more information, contact your sales representative.